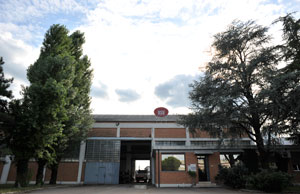 ASU has a long time experience in dealing and distributing special steel. Founded in 1994 by Giampietro Freo, the company soon developed the ability to satisfy its most demanding customers in terms of reliability and promptness. Reaching a business flow of over 10.000 tons/year of special steel ASU stands out as one of the major Italian companies in trading mould steel and special tool steel.
ASU's unit located in Padova are especially prepared for handling, squaring and machining of forged/rolled flat and round bars up to 40 tons weight. Our business partnership with some of the most important steel mills, such as SSAB Sweden, ensures the highest material specifications on the market. ASU's quality management complies with UNI EN ISO 9001:2015.
Along with its traditional business in mould and tool steel, ASU's knowledge of the market's demands brings to constant research and development of new products in cooperation with steel manufacturers, such as pre-hardened and high-machinability special steel.
ASU Group of companies also covers other branches of activities, from distribution of Titanium and Nickel Alloy products to heavy metalwork fabrication for oil gas and energy applications.