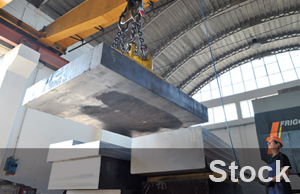 Since the company was founded ASU especially focused on the plastic injection and die casting moulds market. Our consistent stock in the major tool steel qualitites for Hot Work, along with the choice of a dimensional range based on large sections, gives us the opportunity to deliver from biggest mould steel parts for automotive industry to smaller business tools.
Our service center offers facilities for cutting to measure and milling of our stock materials according to our customers' demands. Smaller stock availability in the Cold Work range is completed by an efficient network of partner steel-trading companies.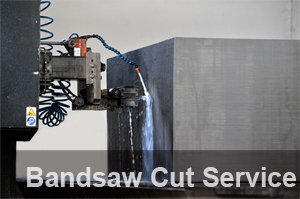 Efficient bandsaw equipment operates in our plants located in Limena (Padova) and Ceggia (Venezia), providing a reliable cut-to-measure service for special steels in any size available: from forged flat bars to rolled plates and round bars.
We can count on 35 bandsaw machines, 7 out of which especially dedicated to dimensions over 1500mm and running over 24 hours. Cutting capacity up to 2350x2350x6000 mm, alongside with lifting facilities up to 40 tons, makes dealing with big sizes our main business.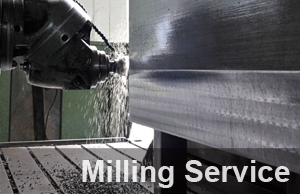 In our milling shop, equipped with three CNC machines, cut material can be squared and milled for dimensions up to a maximum of 3300x2000x1000 and a total weight of 30 tons. Standard service includes all round surface milling and eyebolt tapped holes for lifting.
This service was first developed aiming to help our customers reduce time to market. In a branch where fastest reactivity to production's demands is needed, roughing out and squaring of mold partsis often a heavy burden. This is the reason why we think this facility is a valid completion to our services range.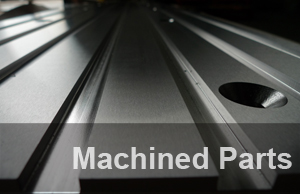 Our long time commercial experience, along with technical and applications knowledge in special steels, brought to provide a complete service to our customers: internal machining facilities and an extended net of commercial partners makes us possible to offer finished machined parts to any specification required.
We especially developed this activity to cover wear parts need for scrap metal recycling and concrete recycling plants. Fast reactivity to any demands is a must in a field of applications where downtime events may significantly rise production's costs.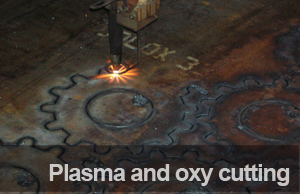 For steel plates and plain steel products we provide oxy cutting and plasma cutting facilities using latest technology CNC equipment. A fast and reliable service is offered thanks to the large working area and rapid cutting speed.
Our technical office is prepared to deliver full assistance in case of complex cutting patterns as well as for contour shape cutting and roughing out, thus allowing great savings on material and machining costs to our customers.
Brake press bending, roll bending and welding of sheet and plate material is also provided in the same premises where medium to heavy metalwork construction is manufactured.